News
Latest information from the movement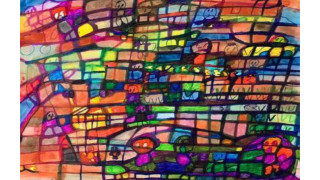 Contents:
Forthcoming Acesta Events

The media guide "Growing up healthy in a world of digital media" from ELIANT

A new video and a poem from the Karl König Institute, about their Exhibitions of Karl König's Drawings Illustrating the Calendar of the Soul aswell as information about a new biography

The Regional Report from Ireland 2020-2021

The theme for the Camphill Movement Group Annual Meeting 2021

The latest newsletter from Petraca

Update from ELIANT

New Social Therapy training online conference on September 19th 2021 at 7pm

Next general Acesta conference call on September 30th 2021 at 7.30pm

News from Ireland
Forthcoming Acesta Events
Acesta AGM at Nutley Hall. September 2022 - date and content to follow.
Acesta Conference at Emerson College. Whitsun 2023 - date and content to follow.
Media guide "Growing up healthy in a world of digital media" from ELIANT
Following the success with the collection of signatures for their petition for screen-free kindergartens and primary schools, ELIANT have been working diligently to make the media guide "Growing up healthy in a world of digital media" accessible in as many languages as possible. This has worked in cooperation with the Alliance for Humane Education and is now available in 17 languages and further translations are in preparation. You can find an overview here: https://eliant.eu/en/news/for-the-right-to-screen-free-day-care-institutions-kindergartens-and-primary-schools/growing-up-healthy-in-a-world-of-digital-media-media-guide
ELIANT have also generated a short version of a film presenting the problem in detail on the basis of neurobiological findings and describes the consequences of too early screen time for the brain development of children and adolescents. This short version is available recorded on DVD and also YouTube.
A new video from the Karl König Institute
A new video from the Karl König Institute, about their Exhibitions of Karl König's Drawings Illustrating the Calendar of the Soul. Click on this link to watch the video: https://vimeo.com/657955300
And a reading of Karl König's poem (untitled) here: https://vimeo.com/659665571
Karl König's poem is untitled. It is published amongst the beautiful treasures in "Stories, Poems and Meditations", volume 19 of the New Edition of Karl König's works. The written poem is included here:
Untitled Advent Poem, Karl König - Written for his wife Tilla, December 20, 1938
In the quietness of the heart,
In the peace of the world,
In the purity of the senses,
In the humility of life,
There, an inwardness can arise.
And this inwardness
Becomes the cloak of Mary.
From the cloak of the Virgin
Stars of love can shine.
And the shining love of the stars
Awakens our heart.
And deep within our heart
Awakens all-prevailing love.
Thus love flows into the world
From our quiet heart-space.
And we bring peace
And the peace cleanses our senses.
And the purified senses shine
Into the world, and humility
Illumines our will.
Through this Mary arises
Once more in her blue cloak.
She holds the child in her arms,
And the soul sings the unending song
Of the ever returning rebirth of the rose
The biography of Karl König, written by Alexander Zundel, is now available in English. Understanding for every child: An antidote to genocide. The path of Dr Karl König, by Alexander Zundel.
For more information and to order a copy, click here: https://practicalwisdom.eu/en/books/
The Regional Report from Ireland 2020-2021
As everywhere else, our life in the past year was affected by the pandemic. At around this time of the last year, we were having a hard lockdown in Ireland. Who had imagined our busy daily routines and community events would be taken away all of a sudden? It was different. It was strange to see people wearing PPEs. It was tough to be surrounded by the same faces and not to be able to see friends and families. However, this drastic change brought us greater capacity to adapt flexibility and to use our creativity; a gift of altering what we had been always doing in different ways! There were loving and caring attitudes while trying to support each other, to give support to those who need it most. The modern technology was also on our side. Video calls/meetings enabled us to communicate with people inside and outside of the community without hustle of traveling. It was a new experience. Especially those who are new to such technologies were excited about just seeing themselves and familiar faces on the screen! The good weather over spring/summer helped us keep going. Mostly people tried to adapt themselves and created new rhythms, kept themselves busy, learned something new and got to know people in the same house more.
However, we realised that there were greater challenges alongside the easement of restrictions. Hard lockdown was clear. Everyone had to stay at home. However, once we were allowed to have possibilities, we got caught with dilemmas. What can we do next and how? Restarting of workshops/college/school required long and detailed planning and many heated discussions took place. However, it is the proof that everyone cares about their community! Freedom vs Safety. This question was also raised when mandatory Covid testing was introduced in some communities (ironically, this system of regular monitoring gave some of our residents the possibility of seeing/visiting their family).
The UK's vaccine rollout started in December 2020. The members in the four communities in Northern Ireland were listed on the first priority group and those who wished to receive the vaccine were fully vaccinated in Jan/Feb 2021. At the end of January 2021, the communities in the south also started to receive the vaccine. We are slowly and cautiously moving towards the new normal.
There was another headache during the past year: Brexit. On 31 December 2020, the transition period ended. No more free movements of goods, services and people between the UK and the EU. However, the Brexit Withdrawal Agreement covers the special situation called "the Northern Ireland protocol" and Northern Ireland still remains in the EU's single market. This unique agreement has caused some issue in NI. Odd scenes were seen: empty shelves in supermarkets, Sainsbury's (UK-based supermarkets) selling Dutch Spar-branded milk (Creative Symbiosis!?). As a result of this, the Communities in NI also struggle to source ethical products in their stores & shops.
Due to the UK's new immigration rules introduced on 1 January 2021, all existing members from the EU countries (except Ireland) in Camphill Communities had to apply for the new
scheme of settled status or pre-settled status. Now all new EU and overseas volunteers have to apply for Tier-5 visa, to enable them to stay for one year only, which can cost up to almost £1,000 (Visa fee £244 + Healthcare Surcharge £624 + if required TB test £90). Glencraig and Clanabogan have been registered with the European Solidarity Coop and receiving volunteers, however, the UK stopped participating in the programmes. This may threaten the future. It will be also harder to obtain visas which allow newer committed people from outside of the common travel area to stay longer than a year.
There was a joint zoom meeting for the German voluntary service organisations and the hosting organisations across the UK including Camphill Communities in March. The European Liaison Officer from the NEVSO was also present. The participants exchanged immediate & practical issues, shared questions, discussed challenges relating to long-term international voluntary services in the UK, and agreed to continue networking and collective lobbying for better visa conditions for all. It brought unique opportunities for different voluntary service organisations in the EU and the UK to work together.
Despite the pandemic and Brexit, we need to look into the future with the 80 years of Camphill history.
In October 2020, Glencraig held an online conference celebrating 80 years of Camphill and exploring new ways of supporting volunteers and community building through nurturing gratitude, compassion, responsibility and kindness, introducing the framework of the Circle of Courage and the application of the Outcomes that Matter (OTM). A total of 70 participants joined the 3-day event from 16 different countries. It was an innovative way of linking theories and daily practices in Camphill. Discussions took place exploring the possible benefit for volunteers, the organisation and local community as well as the future challenges for international volunteering.
The news of Clanabogan receiving the Queen's Award for Volunteering announced this year was a great tribute to the role of volunteering in Northern Ireland, too!
There is still more Camphill history to celebrate on the island of Ireland.
The first Camphill Movement in this region arrived in Glencraig in 1954. When those students in Glencraig School turned into adulthood, the expanding need for adult places arose. Hence, brother and sister village-type communities were born in Mourne Grange in the north (1971) and Duffcarrig in the south (1972).
Camphill Community Mourne Grange in Kilkeel is celebrating its 50th anniversary this year. The community is planning to mark its birthday September 1st and are making a film and a book to celebrate.
Camphill Village Community Duffcarrig was the very first in the Republic of Ireland, then the 16 other communities followed. They are having a nationwide project to celebrate their history in 2022. Here's an article about it:
Writing the story of Camphill in Ireland – the first fifty years, 1972 – 2022
On Candlemas Day 02-02- 2022 Camphill in the Republic of Ireland will celebrate its fifty birthdays. The story of Camphill in Ireland is quite remarkable and needs to be documented. The fact that Dr. Konig had applied to and failed to get permission from the Irish Government of the day (1938) to start the original Camphill is indicative of how wellsuited he thought Ireland was to allow Camphill to flourish. The idea that Camphill might have been born in Ireland, excites the imagination to wonder what name it might have adopted. Where might the original place have been. Would it have become the Camphill Mecca as did Aberdeen? Tarahill Communities of Ireland (TCoI)! Ireland was not quite ready back then. In the late thirties, Ireland as a relatively young independent nation, was still coming to terms with partition from Northern Ireland and the fallout from a brutal civil war. It was on a path of discovering its identity. Only in 1949 did it become the Republic of Ireland, finally ending its relationship with the British Commonwealth. In 1973 it enthusiastically embraced membership of the EEC European Economic Community which today is the EU European Union. 1972 seems to have been the moment the stars aligned, finally, enabling the Camphill spirit to travel quietly by Ford Transit van from Camphill Glencraig in Northern Ireland and plant a burgeoning seed in the soil of the fertile warmth of welcome from those family and friends who longed for meaningful community as a lifestyle for their family members with support needs. As children many had attended school in Glencraig. From its small beginnings, in Duffcarrig near Gorey in Co. Wexford, Camphill grew to be the benchmark for community based social needs provision. The story of Camphill in Ireland is about people and minor miracles which with little money and inexhaustible devotion brought fulfillment and contentment to many people with support needs, their families and February 2021 a sense of ownership and pride to local Irish communities. This is a story worth telling. A 50 Years of Camphill in Ireland Group has been formed to undertake the task of telling that story through a variety of mediums including print and visual. The group is formed with people from the Camphill Senior Management Team (SMT) and from the Camphill Wellsprings Group (CWG) and will be compliant with the standards required by the CCoI Research and Ethics committee. The group will extend an invitation to all Camphill stakeholders to contribute to the narrative through prose, poetry, art and image. Candlemas 2022 may seem a little far off in the dimness of a world pandemic. The task to tell the Irish Camphill story will need all that time. Much work needs to be done to record the biographies of each community, excerpts from the lives of the many unsung heroes who have tirelessly worked to nourish and cultivate the seed that arrived from Northern Ireland on Candlemas Day 1972 and which grew into a mighty tree. The constant protagonists in this story are the community members with support needs who every day were the beating heart of living community, providing continuity and warmth of welcome
for the many others who came and went. They enriched the quality of life for the whole community and were a lifechanging catalyst in the life of many a young coworker. They are the true soul mirrors of community life and their virtues are reciprocated. This is not just a story about the beginning of Camphill in Ireland but about all the years and people in between. It will include the good times and the difficult times. It is not intended as a forensic history but rather a story of lives lived, experiences had, kindness, gratitude, and even some regrets. It will be an attempt to create a memory reference and a celebration of human beings endeavoring to be their best selves and to seek the best in others by engaging in community life. (Thomas Horan Candlemas 2021)
While gathering thoughts on the theme of the May meeting within the neighbourhood, we received an article on Social Therapy written by Paulamaria Blaxland-de Lange from Pericles, West-Sussex. With her permission to share it with the Movement Group and her request of receiving outcomes from the Movement Group Meeting, add her article here:
What is Social Therapy and how does it sit within the wider world
As member of the STAG working with the question: What is Social Therapy and how does it sit within the wider world and in the so-called 'care industry' in particular has been an important part of our work.
Together with Stefan Siegel-Holz a comprehensive resume of what Anthroposophical Social Therapy is and stands for was written and published: ie the work itself, the work with people who need special care and consideration. The link for this will be found in the archive.
The way we care for the most vulnerable members of our societies, shows the human values of our governments and also of our time.
And how we carry this out is determined by what we understand when we speak of the human being, or of the human being in relation to him or herself, to the other, to nature and to the divine.
Anthroposophical Social Therapy has seen it as its task to create sanctuaries, environments with beauty, rhythme, warmth and understanding. Inner sanctuaries and outer sanctuaries: where these relationships of self with other, nature and the divine can take place and grow to become a healing for the soul, the body and the spirit.
Human physical, soul and spiritual need lies at the basis of all community- and environment- building. Rudolf Steiner describes how, when human beings do not have these needs fulfilled in their lives, this results in vengeance of the spiritual world in the following generation after their deaths, creating wars and disasters. (See in lecture 1 The Driving Forces behind Europe's War Dornach 29th September 1917 in the fall of the Spirits of Darkness, Rudolf Steiner Press).
The needs of people with a learning difficulty make it very clear and easy to see and understand the need for this kind of therapeutic community and environment building.
They provide the need and the seed for true cultural impulses, demanding research, clarity in thinking, self-development, practical insight and empathy. And it is these that are needed in our time, not euthanasia.
Surveillance Capitalism: The Fight for a Human future at the new Frontier of Power by Soshana Zuboff outlines in masterfull strokes the hindrances to this in our time. In page 489 she refers to this need of sanctuary in our time: Now, hiding is also invoked by Big Other and its market masters, whose reach is far and deep as they install themselves in our walls, our bodies, and on our streets, claiming our faces, our feelings, and our fears of exclusion.
In the far past – if an individual did not remain within what was set and considered right behaviour for the tribe– he or she had their face painted white and was henceforth ostricised. No one was allowed "to See" this individual.
In our time in theatre and circus there is an echo in the character and being of the clown.
The question of mask as symbol has a long history, women feeling safe wearing their niqab or burquas; people feeling offended or afraid by being confronted by a masked person, people feeling safe from contamination, the clown's face, the carnival mask, the Comedia del Arte masks and masks in theatre from all over the world.
Then there are the non-material masks as Karl Koenig describes. The mask specializes a particular aspect. Part of us remains hidden, is kept back. We were given a mask once when we were excluded; now we increasingly feel feared and distrusted if not wearing a mask. Our humanness is curtailed.
In Greek Theatre very special masks were worn through which the actor could amplify his voice and temporarily relinquish his humanness to portraying a Divine Being.
Now our divine being is masked, overlaid by the temporal, the machine and artificial intelligence, material wealth and comfort, fear, doubt and war. We are losing our privacy, our sanctuary, our most inner being and individual freedom, we are increasingly ostricised if not going with what is set as acceptable behaviour, ostricised by not wearing the mask etc.
But cracks are everywhere appearing in these masks, even technology itself can bring these to the fore as with facilitated communication. The very human illnesses coming out in our time are showing the path of renewal and healing, not through a going back to spiritual and soul practices from the past but through clear thinking, warm hearts and joy-full responsibility.
We need all the help that could be available for this work. To gather in the name of the Christ rather than the Antichrist will give us the help we will urgently require. May we have the strength to distinguish.
The theme for the Camphill Movement Group Annual Meeting 2021
"Healing, an individual and community vocation"
About 80 years ago, a small group of refugees from Vienna started a worldwide movement called "Camphill" in Scotland. It was when human greed and industrialisation led to the second world war. It was when certain groups of people (i.e. Jews, activists, being old or disabled, etc.) were to be excluded from the society.
The leader of the group, Karl König had a vision of creating a form of social life which restores then-lost-human-values and the relationship between the earth and humanity. But how? The answer was to have a social initiative of building a community: where all children were educated together regardless of their abilities; work was done not for money but for supporting each other; organic farming and gardening were practised; cultural and spiritual experiences were shared, etc. Healing was the keyword of this foundation. A small seed which was planted to make a social renewal rapidly grew over time and currently there are more than 100 Camphill Communities in over 20 countries.
Of course, forms of communities change alongside developments in society, however, the vision still lives and each new generation in Camphill strives towards achieving it. We will be celebrating a century of the Camphill Movement in 20 years. Now, it's time to revisit the meaning of "Healing" and to discover new approaches for the future of the movement!
** First of all, here let me take "vocation" in the sense described in the link below (Article: Senses). It is wiki so may not necessarily be "all correct" but I would respond in this context this time.
https://en.wikipedia.org/wiki/Vocation
(1) What does "healing" mean to you?
➢ Through Healing, we gain strength and wisdom to overcome the wounds and fear caused by any cause, psychologically, mentally or physically in striving for wholeness of human soul. Ideally, can we, whoever you are, say, in the end, it (the wound) has been a gift granted by higher being (either coming from high or my deepest myself)?
➢ Something that was in a negative state (big misery, something is broken) changes so it is in a positive state (no more misery, it is fixed) --- Wounds heal---Wounds could be a wound in the body but it could also be a misery that someone or group of people experienced
➢ Healing to me means when something sad or tragic has happened in my life that there is a healing process that takes time to talk about what happened and to take time for things to be accepted in your own head.
➢ To restore health physically, psychologically, and spiritually. it can be anything that makes you feel good or better.
➢ God--- He can only heal / Takes time and patience
➢ Healing to me means working together or alone in positive direction on different levels of human mind, spirit and body. I associate healing with time, warmth, openness, growth, responsibility, consistency, connection and nature. For me it is a process which takes time and the right environment.
➢ Its means restoration or renewal of wellbeing in emotional, physical, mental and spiritual
➢ Making something whole - or taking steps towards that.
➢ The Oxford English Dictionary definition of 'healing' states - to make or become sound or whole again or to put right. For me healing means attending to the hurt or injury of a person in order to nurture the wound back to full health so that the person becomes free from all discomfort and able to take part fully in a way that enables him or her to become the best they can possibly be in living their life to the full.
➢ Healing is the restoration of body & mind
➢ Healing means becoming well this does not have to be from an illness but a sense of feeling at peace in life where you are and accepting that this is what is your destiny. I am here for reason and can support others with my connection to this earth and incarnation.
➢ Healing to me is the time it takes for my mind and body to rejuvenate after an event in my life.
➢ Healing is process you go through which takes time and everyone goes through this at own pace.
➢ Healing for me means I must forgive myself for anything that go wrong. When I can forgive myself, I am able to forgive anyone who I feel has offended me. This is the process of healing.
➢ Process of becoming healthy again, giving new meaning to the word disability by changing it to mean abilities because we all have abilities.
➢ By healing I think that something that isn't whole and needs support of being healed to become whole again.
➢ Creating/promoting togetherness, in the community where there is separation: staff-residents; volunteer co-workers-employed staff; "young co-workers- older/permanent co-workers; community-Board of Management
➢ A process of mending or restoring something to its most abundant natural state.
(2) Do you experience any healing impulses in your community? What are they?
➢ "Light, that gives warmth to simple shepherd's hearts" (Foundation Stone Meditation: R.S.) Am I not given privilege to live and work with those who are like the simple hearted shepherds?
➢ Every resident is treated with respect and appreciation---Some have not always been treated like that (wounds)---This approach supports healing these wounds---Feel essential (workshops)
➢ Yes. I talked to someone about someone who died d explained to me about the different stages of what that person goes through before they rest which made this more easier for me to understand a felt a lot better (bereavement) this was start of my healing process.
➢ Sharing our lives with our villagers. Eurythmy, art therapy, massage, reflexology, mindfulness, therapy baths, lyre group, art group, services, festivals, meaningful work, sharing meals together. Biodynamics.
➢ Mindfulness / Bible-God-Guidance / Friends & Family / Talking through grief / Friends/staff in the community to talk to / music-singing / CD tribute to father
➢ I see many different types of healing impulses in the community. The whole structure of the community is healing based, if you are open for that. Learning, being occupied, would be one of the biggest healing impulses on me, with learning I found a lot of purposes and with purposes I found them healing for myself. And I don't see it just on myself, but I see it also on others if everyone is learning, working on something, being busy with something. It gives people purpose and purpose is in my view healing.
Time and the structure of some routine, would be one of the impulses I feel as well, to take time for little things that matter in your life and are view different when you live outside of community. Celebrating life itself and other important days, brings a meaning.
Also the feeling of sharing, working for one each other, behind every little thing that we do, it has a bigger meaning behind. That all brings the feeling of security, which I think is really important in the healing process.
Mixture of people: different ages, different roles and different talents, characters, hobbies, different views, can bring a lot to a healing process. We affect each other in many different ways. Through the talk, through the activity, through the experience or just a moment in a day, I believe that creates a big space of opportunities for open different healing processes.
➢ Yes i do experience.
➢ Yes, many. Land work, Therapies, Therapeutic aspects in all areas of life, living with the seasons + festivals, conversations, trainings, reflections……
➢ Yes very much so. The essence of this community and its environment is a huge healing impulse and a source of wholesomeness for everyone who is privileged to be connected with the Community there. This community Is located in an area of great natural beauty. This combined with plenty of fresh air and a quality of quietness make this place a source of healing and refreshment for everyone. The Community has enhanced the location to the fullest extent for the benefit of all the residents of the community. These physical qualities combined with the respect, hospitality and appreciation shown to every member of the community give huge impulses of healing and inspiration to everyone who visits and who can witness for themselves a way of life that is deeply enriching spiritually, mentally and physically. Every one of our family who visit my son and his community family come away feeling enriched by their experience and more joyful too.
➢ There is always a positive healing environment in the community
➢ This community has an enormous capacity to heal. It is perhaps its true community foundation to uphold the image of man, care for the earth and connect with the spiritual in everyday living. It offers for all these elements a possibility for continuous change and growth. As an individual we can link to these streams and promote and accept its healing influences.
➢ I find different healing impulses in the community by meeting and talking to other people, by doing therapeutic weaving, felting, working with adults with a learning disability.
➢ Yes, especially in long term illness of colleague and bereavement. This community is very unique where everyone supports each other no matter what role you have within the community.
➢ Healing can come in the form of a smile or an act of kindness from a villager or staff members. One of the members gave a talk on asserting yourself in the dynamics of the community. Given to co-workers. I found it healed any conflict I had about giving direction to others.
➢ YES
➢ Yes I do, I would like to think that our general attitude is an attitude of healing in our living situation and our way we work in the workshop. Also the outside gardens and estate.
➢ Practising biodynamic agriculture does exactly that, aiming at healing the land, bringing life forces to all of it. The cow supported calf rearing method helps the animals to grow up healthy and in turn they can contribute to healing the land with their manure etc. Then on the land healthy crops can grow, with life forces that can contribute to people`s health. For residents and those who come for "Day Opportunities", working promotes self-esteem; the workshops also contributes to healing, each in their own way.
➢ In this community I experience an effort to look after our land and the community with a sense of long-term abundance in mind. Some of the ways I experience this in my work is in the way of promoting community, independence, self-respect, and honest friendships, rather than only prioritising short term efficient care.
(3) How do you work on those impulses as an individual and as a member of this community?
➢ As an individual: Self training in many ways, striving how to incorporate it with my eurythmy therapy work. (though I accept reality is, one step forward, then two steps backward…..) / As a member: During my eurythmy training, my teacher, whom I admire, used to say, "Do not talk, Just Move. Talking is cheap". Actually good and true rock'n rollers (to my sense) used say, "Do not talk about it, it's easy" / So, this is how I would do, ideally. Also, I try to keep our community verse (of R.S.) in the centre of my consciousness all time.
➢ Treating everybody with respect, dignity, appreciation etc.---Working in the workshops also supports that, every resident is needed to do the work---contribution to the community
➢ I understand things more clearly s things are explained to me in more detail why things happen for a reason and not just black and white, this helps me to understand and listen more to people's needs an to understand things happen, which given me the impulse to and see things differently.
➢ Trying to extend my skills to adjust to the villagers needs. Communicating with other therapists and house coordinators. Working on my inner life. Supporting the therapists. Taking part in the festivals and being part of the art group.
➢ Talk to people / Put grief into projects
➢ I am trying to be open as much as possible for different things, situations, people, try to develop myself in different things, moments, and to pass that feeling also to the others. Also to listen and observe, others and myself.
➢ By allowing growth and development emotionally / Positive thought / Creating a happy and confident atmosphere / More caring and loving
➢ By sharing ideas, participating, sharing experiences, asking questions, hearing from others, studying…..
➢ I think it is important to recognise and appreciate the enormous value of each of these impulses in the general day to day life of the Community as the background environment in which the well being and full participation of each individual community member can be nurtured and developed. The healing impulses of each person contributes to the overall wellbeing of the Community. These continual physical, mental and spiritual healing impulses "turbo charge" the Community at large and give it a dynamic of possibilities which help to keep it vibrant. The Community is thus a place of reconciliation and day to day healing for the individual as a valued person of a varied and stable community.
➢ Engaging and communication with all members of the community
➢ In my simple everyday tasks I endeavour to promote the image of man, healing for the earth and a connection to the spiritual. I try to lead by my example, (I'm not perfect and get this wrong continually) I pay attention to the details. I promote healthy rhythms for daily living. I try to be awake and aware of my fellow man. Striving to build Community, perhaps one of the most underestimated forces for good in our time.
➢ I work everyday to provide a relaxing, peaceful space for the villagers to work in, to spend time with each person, to listen and offer advice, to talk to others to share ideas and concerns.
➢ As a member off this community
➢ I internalise them and this allows me to share a healed experience to others. I think it's important to self reflect on what I find a struggle and then I can be happier. I can share this healing and happiness.
➢ Working on daily basis to improve the quality of care
➢ In our Workshop meetings we are working towards this, by looking at the needs of every individual person and how they can develop themselves. Also within the PCC we look at this.
➢ Trying to support individuals in this striving, by talking with them individually and in an Introductory Course, As a member of the community: by being part of groups and meetings.
➢ To help promote community I help to encourage the participation in community festivities and initiatives. By encouraging the people I care for to do as much as they are able to do for themselves, I help them maintain what independence they already have. By sharing tasks and responsibilities, everyone can get a feeling of being needed and valued. Lastly by spending time and doing activities together we help create an environment where true friendships can grow.
(4) What challenges do you have when you work on those impulses?
➢ My weakness, ignorance.
➢ It can be different to find a job for some people which someone is essential rather than just keeping them busy (not impossible through)
➢ To be calm/listen, when challenging behaviour occurs as there is always a reason why things happen. I find to talk with a person helps me, as I never experienced before working in the community as my day to day life living outside this place is so busy.
➢ There is a lack of understanding and appreciation of therapy among some people. People are unaware of the time needed for preparation of therapies, it is not just about preparing the space but also about preparing yourself. The absence of an anthroposophical doctor.
➢ Mood--- up and down / New experience of healing
➢ Sometimes those impulses are much stronger than some other days, sometimes they are more visible than other time. / Give more time to it and sometimes have a different look into it.
➢ Not having enough time.
➢ Inspiring and involving new people especially our employees. Finding time + energy. Seeing the community as a whole organisation not just a lovely place for adults with a learning disability.
➢ One of the constant challenges to healing impulses is the lack of time or commitment to observe and to nurture these life sustaining traits. Work Timetables, duties and social media can put continual constraints on any individual trying to ring fence periods of time to nurture self awareness and quiet times of appreciation of our planet into a daily routine. I think it is important to set a structure of aims for a month or for a certain period of time and then to review how this has been on a continual basis.
➢ Covid has restricted communication on the community
➢ It is very simple to just settle here in community and just accept all the bounty offered but are we really meeting the needs of 2021? What does the Community need as a next step , how do we meet the next generation, who are they and what do they wish to leave as a legacy it is unclear to me now how we manage each other and find integration between the co worker and employee model of delivery of community life and Healing.
➢ The challenges that I have can be What's going on with me? / What are our values? / What defines me? / How do I help? /Try to treat every situation as something new?
➢ You need to let everyone heal at their own pace and be patient with one another.
➢ Being able to take care of myself and recharge. Balancing tasks of giving with family life
➢ We meet new challenge everyday, and with the villagers help we progress with open mind witnessing how they adapt to these challenges by using some new found abilities
➢ I feel that this works well within the workshop situation, the team is small and works well together. Within the PCC is it more difficult because of the size of the group, some people not attending the meeting, and the difference of opinions, but I do feel we are striving to a similar goal.
➢ Finding the right way of bringing what I would like to say.
➢ Time and energy seem to be the two main challenges to these impulses. Sometimes it is easier to do something for someone else rather than helping them to do it for themselves to a good standard. Planning and taking part in activities as a group or a community takes effort and time out of a planned schedule.
(5) Do you have any more ideas to work on those impulses? What do you suggest could bring an attitude of continuous "healing" to you, to others and to your surroundings?
➢ My motto: "Out beyond the idea of wrong doing and right doing, there is a field. I will meet you there" Rumi. / How I and we carry on significance of forgiveness, and acceptance in our daily life, while we keep being pressured in many ways these days.
➢ NIL
➢ Maye once a week or a month to do an hour's of understanding a calming and healing way to deal with things in a different approach.
➢ Maintaining Helios as its original impulse. Maintaining Helios as a healing and caring environment. Work on getting the support of the whole community. Invite inspiring people like Dr. Hartwig.
➢ Grief share group for villagers / Choir
➢ I think music and nature is really therapeutic. I would find healing connection with music. Like we used to have village singing, or maybe a community choir, exercises with music or something in this direction.
➢ A positive attitude, happy and cheerful environment.
➢ Involvement, Education, Sharing, Reflection, Understanding of Camp Hill values for everybody involved.
➢ I think being more aware of the wonder of being alive and of sharing this wonderful planet with so many brothers and sisters is a form of healing for everyone. The joint responsibility of caring for our common environment is a major concern and responsibility for all of us in this time of climate change.
I have found in listening to a Ted talk by a Benidictine monk Brother David Steindl Rast a little tool which he calls "traffic lights " to be useful. He speaks about taking a little moment as you go about your daily business to stop,(red) observe (amber)and be truly thankful in that moment for a particular object that is an aid to you . Then off you go again. (green) It seems an easy but effective little habit of gratitude to build into an every day route.
I think that the current pandemic with all its horrors has brought the wider population to a fresh awareness of how interdependent all of us are on this planet today whether afar or nearby. The phrase "we are all in this together" is for all its familiarity more true than ever before . The well being and healing of each individual especially of the most vulnerable among us has an impact and huge bearing on the healing impulse of each of us.
➢ NIL
➢ it would be important for us to be open Honest and aware , its very simple to turn away now from the real work which is often wrestling with the ideals . Healing, Work, Financial balance, spirituality. It takes commitment , engagement and WILL. It is a great sacrifice and it must come now from the Young.
➢ Always maintaining a positive attitude. Use all your senses to make the image as realistic as possible. Speak to myself. Have goals and dreams.
➢ Give people space to help. Listen to them share experiences and let them know you are the to help and support.
➢ Continuous quiet reflection every day. Focusing on resourcces available related to healing.
➢ Treat everyday as a new day in pening our minds to all the benefits of the community lliffestyle. To encourage the villagers towards a healthy and beneficial lifestyle. To improve their abilities for the future of well-being.
➢ The impulse of healing is rooted in relationships. That is why Karl Konig founded a community, so that the interactions among people would build a foundation for the healing work he envisaged and which the world sorely needed. We cannot hope to bring about healing unless we commit ourselves to each other, striving to see the potential in each person, supporting each other, being interested in and engaged with each other and opening ourselves to what comes to us from this engagement. That is why Camphill is not just a profession, although of course we need to try to be as skilled and professional as possible too. Wherever I see people overcoming human difficulties, trying to understand and forgive each other and working together for the common good: that is where I recognise healing. And that effort can happen whatever role of coworker,
resident or employee we carry. This is what we must re-enliven and commit ourselves to so that we can continue the healing intention and mission of Camphill.
➢ The weather is not un-important! Also: any community celebrations! Anthroposophic doctors and other specialist speakers giving talks to the community.
➢ I believe the more often we act on healing impulses the more they become a part of our everyday lives. As they become part of our everyday lives, they require less effort to act upon. This in turn makes us more likely to act upon these healing impulses. This cycle takes energy and commitment to get going but it also has the potential to work in reverse if it is not cared for. To me the community has always had an attitude of continuous "healing". Over the years as pillars of the community (both staff and residents) have stepped back, moved on or passed away this healing attitude has slowly weakened, but not left. I suggest that newer members of the community are given the support, guidance, and encouragement they need to take part and to act upon these healing impulses so that they may continue the attitude of continuous healing.
The latest newsletter from Petraca can be found by clicking on this link:
http://www.soziale-landwirtschaft.de/fileadmin/media/soziale-landwirtschaft.de/PDF/Rundbrief/RUNDBRIEF_DASoL45.pdf
Update from ELIANT
Why individual real-life capacities must be encouraged
Dear Friends of ELIANT,

In the middle of April we reported on the successful lobbying work of ELIANT and its partner organisations ECSWE (European Council for Steiner Waldorf Education) and IASWECE (International Association for Steiner/Waldorf Early Childhood Education) with regard to changes to the European Parliament Resolution of 25th march 2021 on digital education policy. Things have moved on since then and we would like to update you on progress.
The Resolution included our proposals for an age-appropriate and development-orientated approach to media education, emphasised the importance of educational diversity and the irreplaceable role of the teacher as well as the need for more interdisciplinary research into the long-term effects of digital learning. Over the coming seven years we will need to work on the implementation of these important issues. We intend to put all our effort into this! After all what is understood as being age-appropriate varies considerably – especially when it comes to the use of digital media. The harm caused in kindergarten and primary education for example, far outweighs any benefits. This is what we have to make clear.
ELIANT and its two partner organisations ECSWE and IASWECE have taken the following steps since April:
ECSWE has been actively engaged in working through the European Digital Competence Framework for Citizens in order to demonstrate the age-appropriate application of digital technology and how it can be realised for the different age groups without compromising their health and well being.
ECSWE is also asking for a seat on the Expert Committee of the European Commission on Digital Competency and Disinformation. The group will begin its work in September of this year and have the task of providing support and advice to the Directorate General of the European Commission on Education, Youth, Sport and Culture.
IASWECE has organised an initial introductory workshop on Media & Wellbeing together with its partners. It offers a broad perspective on the theme of media aware education from birth to twenty one and highlights various aspects of this development.
Local groups in civil society are however also urged to remain awake regarding the way digital transformation of the education system is being driven forward and to help ensure that the right to a healthy physical and soul-spiritual development is not endangered.
With hope and warm greetings on behalf of the ELIANT team
Michaela Glöckler
Many thanks for your donations in support of our work!
New Social Therapy training on September 19th 2021 at 7pm
Out of the last conference call, a small group started to investigate how a new social therapy training/course could look.
This group will have its second conference call on Sunday 19th September.
The idea is to have a training hosted by Emerson College both in person and online.
If you are interested in this theme, please contact Edeline at elefevre01@gmail.com
Next general Acesta conference call on September 30th 2021 at 7.30pm
For further information, please contact Edeline Lefevre by email at Elefevre01@gmail.com
News from Ireland
ACESTA Response from Mourne Grange.
Ten active House Communities with eight still life sharing.All houses receive copies of Camphill News and Perspectives . The community also still subscribes to new view and appreciates the well Springs Newsletter fro the South.
Christian Community thrives with two services a month to full congregations , Ben Van Lieshout gives monthly Talks.
Service of Offering has been absent during the Pandemic but we hope to commence again in September.
Members of the Inner Community also hope to resume In September.
Money in Trust is still alive amongst the Co working Group and the Charity .
The Lessons of the School of Spiritual Science are read and studied twice Monthly. New Members hopefully this year.
Many members of the Anthroposophical Society.
A Foundation course runs each year for our Young Volunteers, this is fared by the work of Curative Education and Social Therapy, it aims to give a taste of all Camphill Community gifts.
A Study Group/ Training is running working towards a comprehensive understanding of this role out of Curative Education and Social Therapy.
Mentor ship programme for new House coordinators on join our Community by Long Term Coworkers, although this has been tested by the pandemic.
Biodynamic Farm and Garden . We are struggling to find the new way in our Garden with an ageing population and more villagers who need additional support.
Workshop experiences include
Home life
Garden
Food processing
Bakery
Weavery
Laundry
Flower Workshop (a slower more gentle approach for those reaching Old age and some who have additional support needs)
Candle Workshop
Farm
Store Stocking Organic and Eco friendly products support Anthroposophical businesses.
Anthroposophical in Design Helios Health Centre.
Eurythmy
Oil Baths
Massage
Reflexology
Mindfulness
Healing Art (Waldorf Inspired). Our active art Therapist has now retired and the second Art Therapist now only works with small number of Villagers.
We have no Anthroposophical Doctor in Mourne Grange but Dr Marias insights and support still inspire much of this work.
We are members of PAFAM and enjoy circulating this newsletter to all houses.
Festivals are Celebrated throughout the year inspired by the Camphill Impulse , Christian Year and Community Building.
Culture is celebrated through Lectures, Drama,Music,Lyre and Bell ringing Groups,EurythmyFolk Dancing, Performances ,Concerts,Conferences. Many other joyful activities ABBA Concerts, Discos, Talent shows , Movie Nights celebrating Community Life.
Community continues its membership
Association Camphill Communities
Delegates within our Community can give both published reports and Verbal alive information
Movement Group.
Association Camphill Communities.
Camphill Social Fund Northern Ireland (Benevolent type fund inspired by the Threefold Social Order)
Camphill Communities Trust (landlord of Camphill Communities of Ireland , still trying to uphold the values and commitments of Camphill and its long term Co Workers)
Future Music
To Continue!
Support for the generation of Co Workers who after the Pioneers maintained this community to be accommodated here in MG. That they may continue to give a positive contribution. We have been granted Planning Permission for two small separate bungalows. Hopefully with energy efficiency and the environment in mind.
The Community is in the Consultation Phase for a large Residential / Nursing Home for the Mourne Area . We are attempting to provide a Not for Profit Business Model based on the areas standardised Fee. It will be within our Community supported by the Community Impulses here in existence. We hope to promote a design acknowledging the Healing environment of Camphill.
Nature, with a positive look at energy efficiency and the local land Environment.